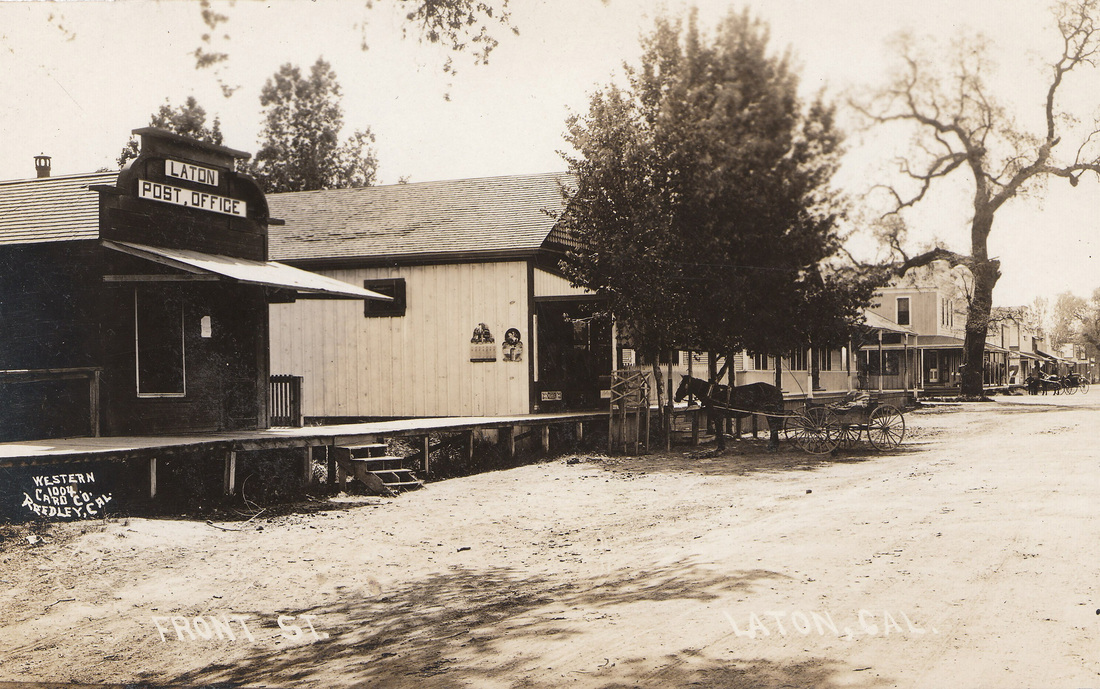 Laton is part of Fresno County in California's lush and bountiful San Joaquin Valley.

Fresno County was originally part of Mariposa County, which was one of the state's original 27 counties created on Feb 18, 1850 when California became a state. Tulare County was created from Mariposa County in 1852 and Merced County followed in 1855.

Fresno County was created from parts of Mariposa, Merced and Tulare counties on April 19, 1856. Fresno County gave up land for Mono County in 1861, which in 1866 gave up land to help create Inyo County.

Fresno County's shape was determined by the creation of San Benito County in 1874 and Madera and Kings Counties in 1893. The boundaries of California's 58 counties have not changed since 1907.

Laton is located about 20 miles due south of the City of Fresno, which is the county seat. It's also situated almost "smack-dab" in the middle of Fresno County's southeasterly border along the banks of the Kings River; the dividing line between Fresno County and Kings County. This river, which is a backdrop to this small and historical town, supplies an abundance of water for the surrounding farm lands. During the hot days of summer, you will see many of the "locals" enjoying picnics on its sandy beaches and cooling off in the refreshing waters of the river.

With the larger town of Hanford (population about 50,000) only 10 miles to the south and having the advantage of more stores with competitive prices, the vast majority of businesses in Laton have all but vanished. What was once a thriving small town, with a variety of businesses to rival any town twice its size, is now a quiet town with only a few remaining businesses to satisfy some of the immediate needs of the 1,236 people who live there.

.......................................................................................

Some statistics ........

The population of Laton is approximately 1,236 (2000).
The approximate number of families is 421 (1990).
The amount of land area in Laton is 1.93 sq. miles.
Laton elevation is 255 feet above sea level.